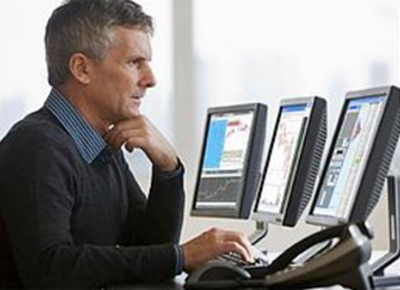 Day trading the financial markets is not a get-rich-quick scheme, it's a business, a career, an opportunity to control your future or own your own business without a large financial outlay. You choose your hours, part-time or full-time, mornings, afternoons, or evenings.
However, when it comes to day trading, learning, and doing are two very different things!
Many traders understand the concept of trading and even understand the strategies inside out yet when they begin trading in live market conditions, are quickly overwhelmed.
Joining my live trading -coaching room is the equivalent of being able to look over the shoulder of your own full-time day trading coach where you will learn how to trade the strategies as they set up in real-time
I clearly explain the strategy as it sets up, the entry, where to place your stop, where to exit or take profits you can ask questions as the setups occur.
There are no long-term contracts as you can subscribe to the live trading room for as little as one month.
If you're a new trader or just learning my strategies, you start trading risk-free by using a trade simulator as you begin to build your knowledge and confidence. As a member of my live trading coaching room, you'll learn how to trade my high probability trading strategies in real-time, this will truly fast track your learning curve.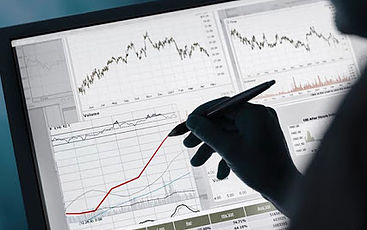 DO NOT TRADE LIVE until you have executed at least 100 trades on the simulator flawlessly.
Should you not be able to attend the live sessions, there are recorded and available for live trading-coaching room members.
There are only 100 seats available as many of our members are trading a live account and the last thing I need is 200 traders attempting to place a trade on the same market or to be asking me a number of questions about the trade at the same time.
I trade the open of the European/London markets focused on live trading the AD/6A (Australian dollar currency futures) EC/6E (Eurodollar currency futures) and the MES/ES and MNQ/NQ.
Time permitting we may also review CL (Crude oil) GT (Gold) and the RTY/M2K (Russell) and l may execute anywhere from 5 trades up to 20 trades in a live trading session.
Even if you trade markets other than those l trade, the exact same strategies and techniques apply. Learn and master my strategies for a month or so on the markets l trade then apply them to your market of choice.
The Sessions are held:
USA time zone:
Tuesdays, Wednesdays, and Thursdays.
3 am to 5 am EST.
5 am to 7 am EST every second week.
12 sessions a month.
The hours are not ideal for all traders however the sessions are also recorded. (The recorded sessions are available for viewing 2-3 hours after the live session finishes for live trading members only)
Will these sessions take over the private group coaching sessions?
No, as the real in-depth step-by-step coaching on all the setups, time frames, markets and the psychology of trading will still be the basis of the private group coaching sessions.
A question you may be thinking, will you be able to copy my trades?
I call trades as l see them set up and l may or may not take the trade personally, and please remember, l am not a broker or dealer so legally l cannot give you specific trading advice, I am a day trader, your trading coach, and mentor.
For as little as $197 a month you can watch listen, learn and master the art of day trading any market. You get to see me place trades in real-time.
There are two options for joining the live trading coaching sessions.
Live Trading-Coaching 6-month Membership $597.
✔ There are only 50 seats available for a 6-month membership.
✔ A 6-month membership entitles you to 72 live and recorded 3-hour live trading-coaching sessions.
✔ This is only $99.50 a month. Less than $8.30 for each 3-hour live recorded coaching session!
Yes, I want a 6-month membership!
Join here: https://buy.stripe.com/aEU6s68yX7Kp9ZCfZy
Live Trading-Coaching Monthly Membership $197.
✔ There are ONLY 50 seats available for a monthly membership.
✔ A monthly membership entitles you to 12 live and recorded 3-hour live trading- coaching sessions.
✔ This is less than $16.50 for each 3-hour live trading coaching session!
The monthly membership auto-renews each month however you can cancel at any time after the first month by giving 3 days' notice before the next payment/renewal date. (If for whatever reason, you wish to join for say only one month from the start please let us know at your earliest convenience as we at times have a waiting list of members wishing to join the monthly live trading coaching sessions)
Yes, I want monthly membership!
Join here: https://buy.stripe.com/aEU6s68yX7Kp9ZCfZy
I look forward to seeing you there!
Regards
Ray
Day Trader and Traders Success Coach.
Premium.iamadaytrader.com/Disclaimer