Ray Freeman AKA Samurai Trader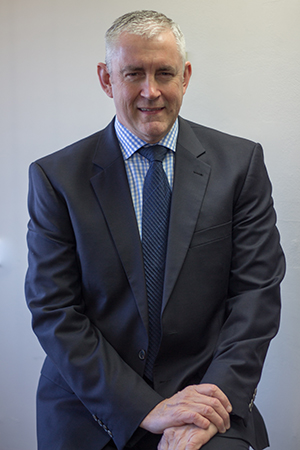 Hi, my name is Ray Freeman AKA Samurai Trader. I have been a trader for well over 20 years. I am a full time day trader and trading coach to new traders, professional day traders and a consultant to the funds management industry.
Why should you listen or even be coached by me? Because I have made more mistakes in business and in trading than most people will ever make in their lives. I have had some huge wins and some huge losses and most importantly I have learned some incredible lessons from both my successes and failures.
I have been fortunate enough to have employed some of the worlds best traders and programmers in the research and development of day trading and swing trading strategies, having back tested hundreds of trading systems and strategies and now have a range of trading systems and strategies that are used by professional traders around the world. Some are in the process of being automated in fact in the near future I will be releasing a number of brilliant automated trading programs for the funds management industry and the soon to be launched We Trade For You.com.
Over the last 20 years I've invested a small fortune in the research and development of trading systems, and strategies, you may ask, what does this mean to you?
We have researched and back tested hundreds of trading systems and strategies over the years and this knowledge can save you not only money but years of frustration in seeking a trading system or strategy that suits your trading and I trade and teach traders what I believe are some of the best trading strategies available for all markets and time frames.
My message to you whether you trade stocks, futures or forex is to stop looking for the holy grail, I am going to share with you some of the best trading strategies that many trading educators around the world are charging thousands of dollars for.
Do I have all the answers? Of course not in fact I learn something new every day and that's one of the huge benefits of being a traders coach, I learn more from my active trading clients than I could learn day trading solely on my own, in fact it's like having a large full-time research and development team executing hundreds of trades every day.
My goal is to work with and hopefully save some of the thousands of day and swing traders that fail every year. It has been said that when the student is ready the teacher will appear, now is your time to begin a new journey towards a life of epic success as a day trader. Make this year your year.
You do not have to do this!
Over the last 20 plus years' l have invested a small fortune in research and development of automated and discretionary trading strategies and l give you the best of the best saving you both time money and money.
I have invested in the best books, attended courses around the world, purchased just about every trading CD and DVD you can imagine, software, indicator packages, programmers to code and test strategies and l teach you what l know are the world's best discretionary day and swing trading strategies and techniques.
l have researched hundreds of trading strategies, systems and techniques.